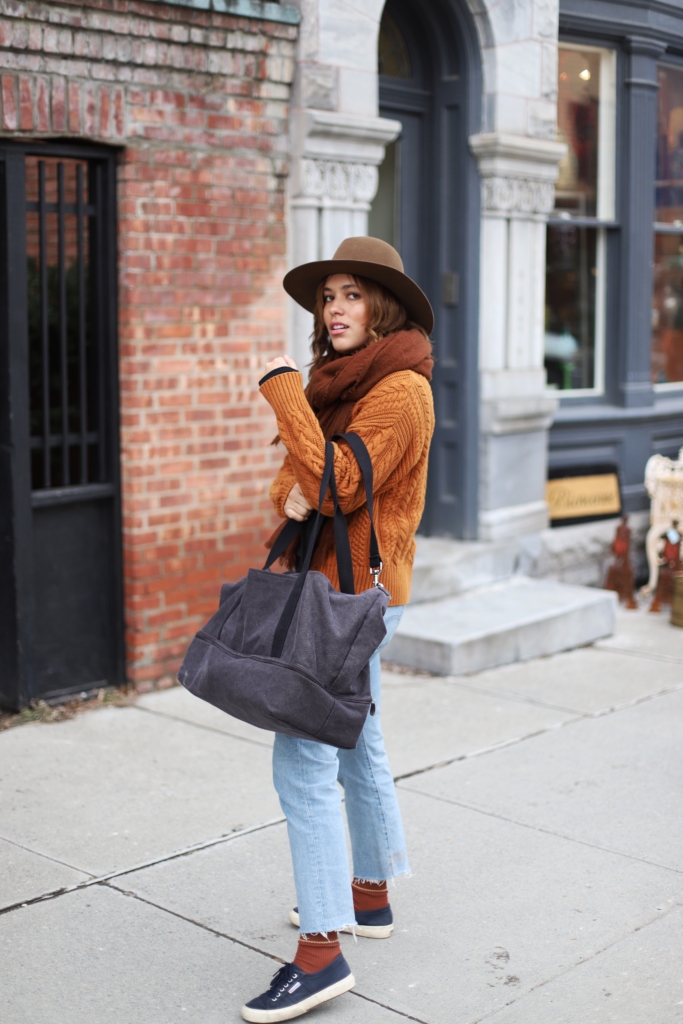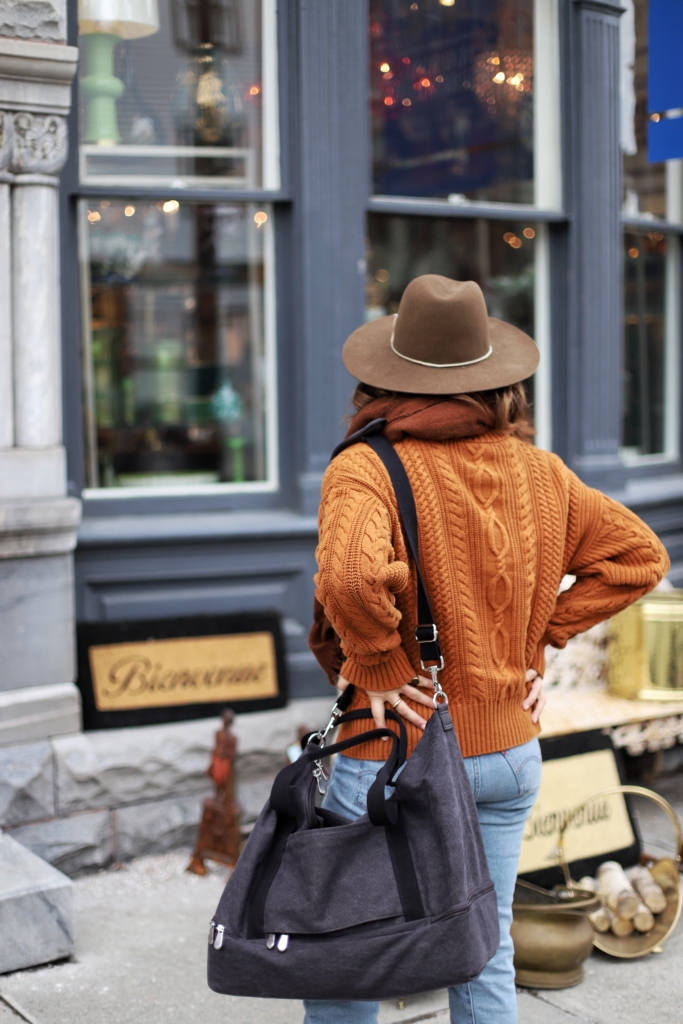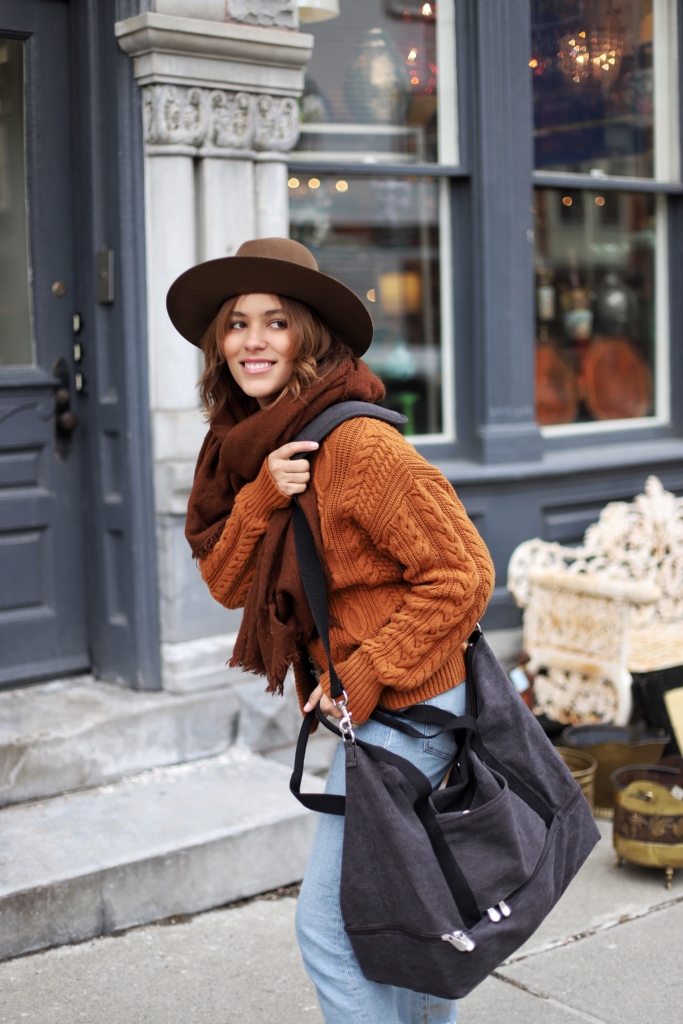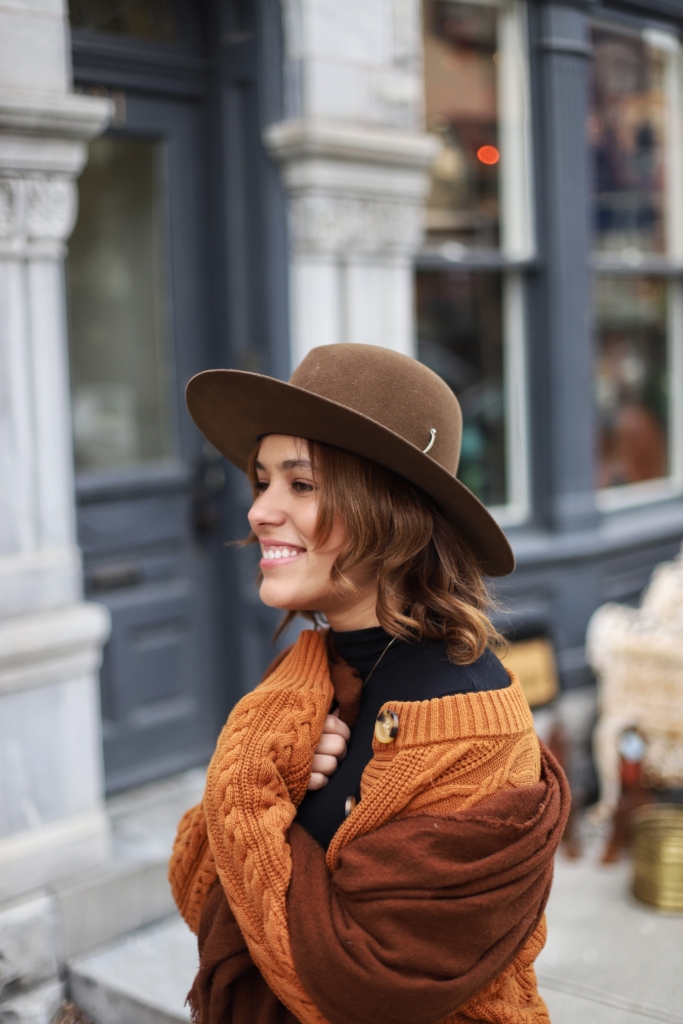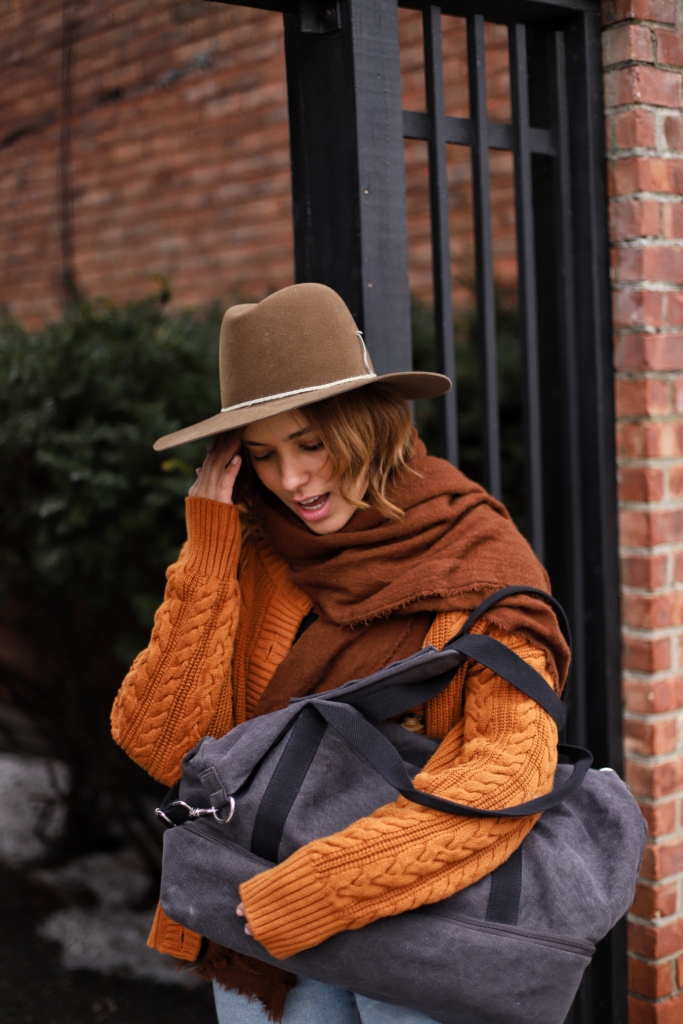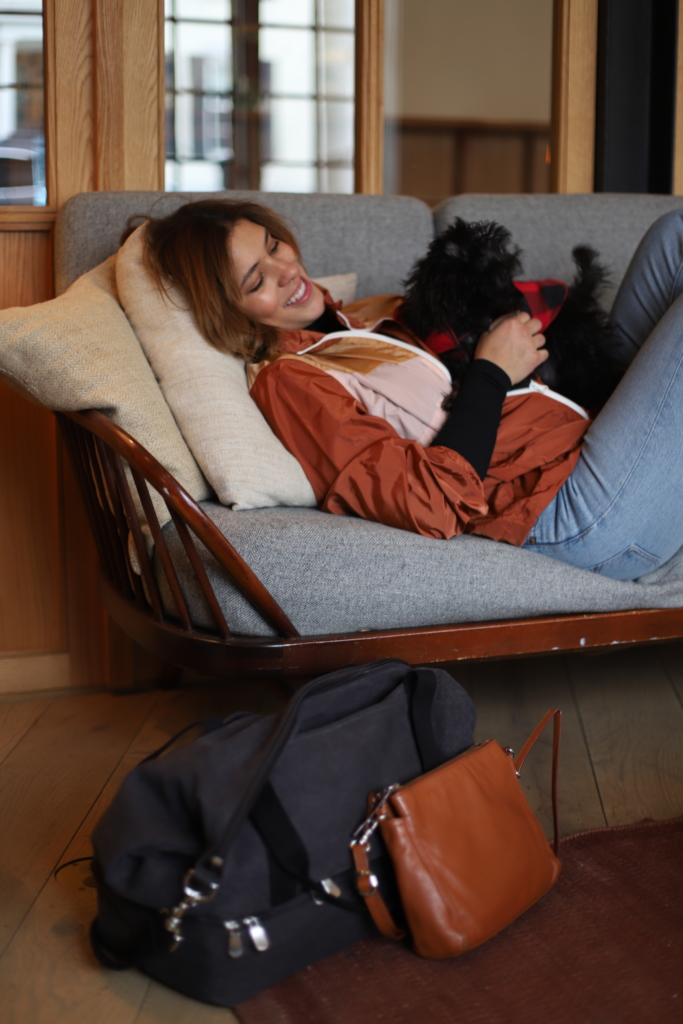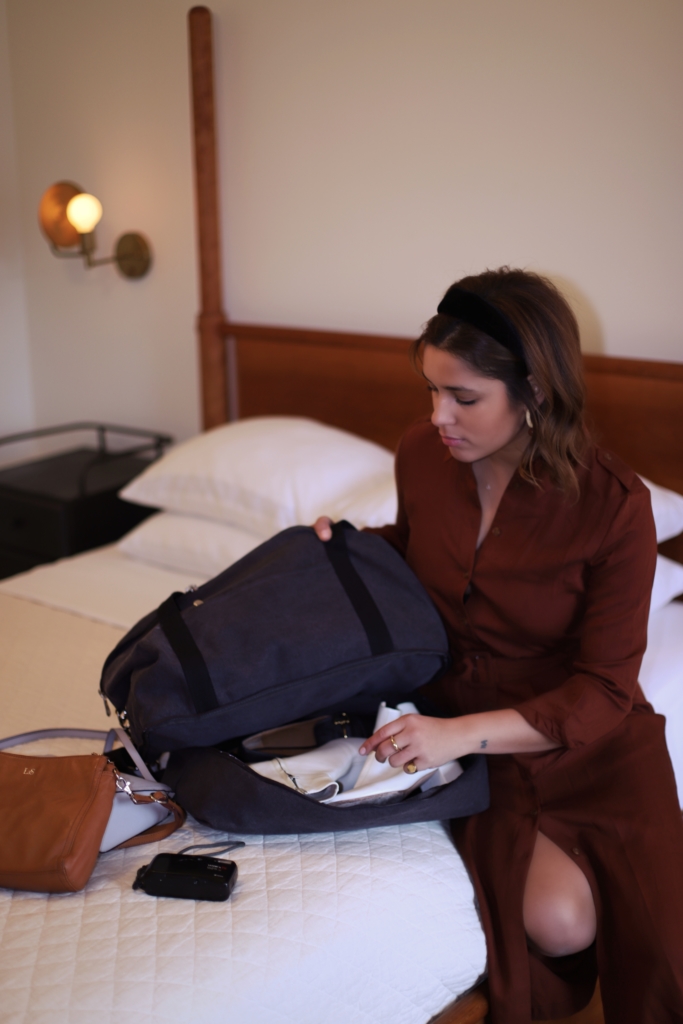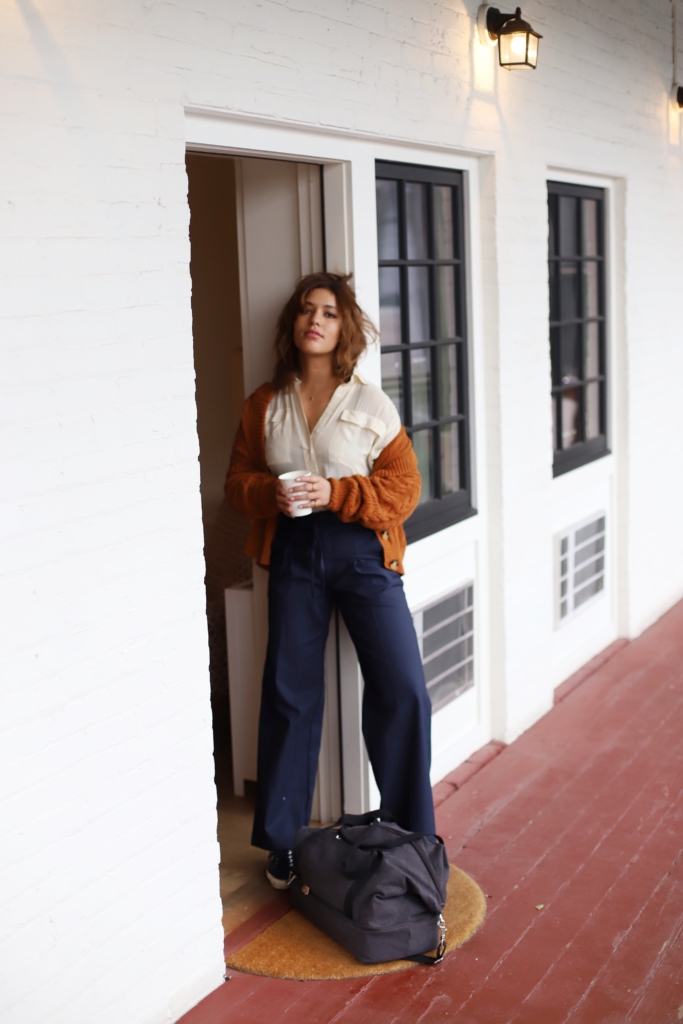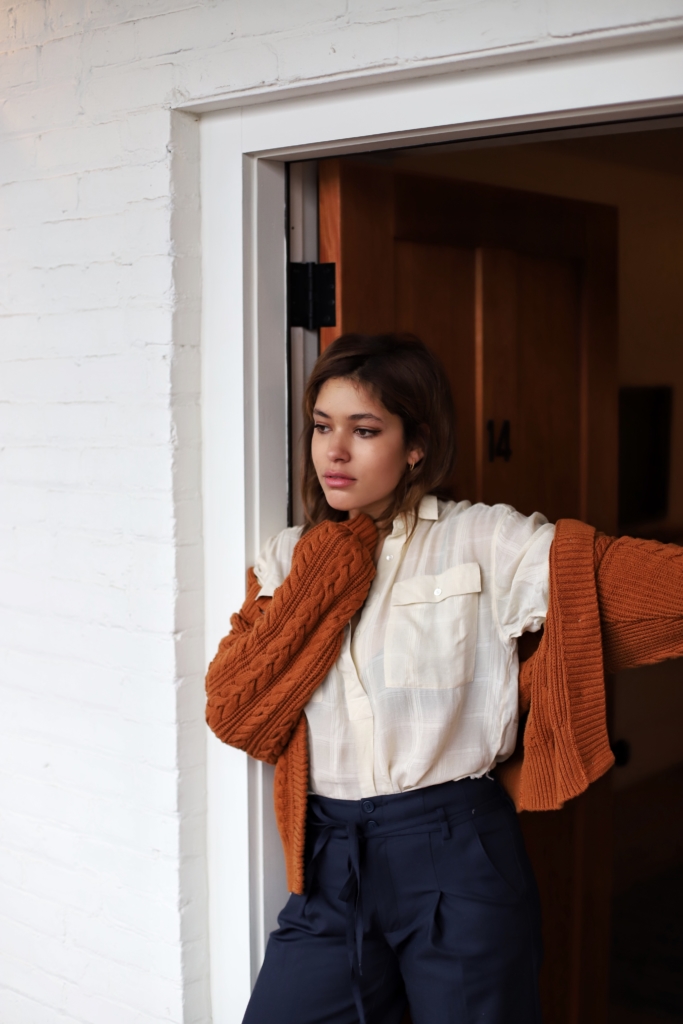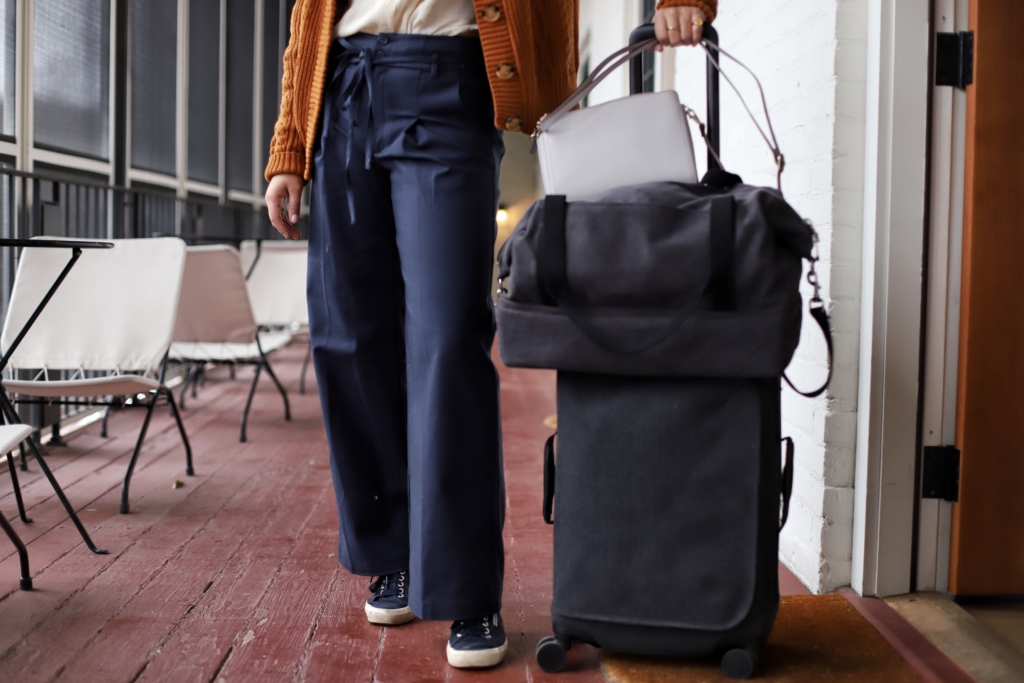 Cardigan:

Other Stories

Blouse: Vintage
Dress: Other Stories Shoes:

Superga

Purse:

Lo & Sons

Last week, Henry and I decided to take a mini mid-week getaway to Hudson, New York. The small city sits right along the river (about two hours north of NYC by either car or train) and is one of our favorite destinations.  Aside from the rows of beautiful old buildings and cute antique shops, there's an array of great restaurants serving quality food.  The stresses of the city fell away as we cruised up the Taconic State Parkway and, after dodging a few sketchy speed traps, pulled into our home for the night, The Rivertown Lodge.
I packed a few changes of clothes in my

Catalina Deluxe

from

Lo & Sons

, which has become my go- to bag for one- night trips.  Somehow, it's exactly the perfect size.  I brought a few blouses, an extra pair of jeans, and (obviously) my vanity bag.  The bag also has this really cool bottom compartment for shoes, so I had some options.  I wanted to look my best because this was sort of a pre-Valentine's Day trip for me and my boyfriend and I.  He's out of town a bit, and I have to work for fashion week around the actual date, so we wanted to celebrate ahead of time.

Rivertown Lodg

e is a great place for a night upstate.  It's only a few years old, but has such great Americana style that it feels like it has been there forever.  Their lobby is incredibly cozy and always has a fire going in the winter time.  We found ourselves hanging out there a bunch even once after we'd checked in to our room.  Every piece of our the hotel is really well designed and just gives off relaxing vibes.  They lady at the front desk suggested we try some beers at Suarez Family Brewing, so that was our first stop.  The tap room is only a open a few hours a day, but had a fun local crowd and was a great way to start the evening.
Henry and I love to eat, so we decided to try two places: we'd get appetizers from

Fish

and Game

, then if we were still hungry, we'd go to Aeble for a main course.  Fish and Game is a really special restaurant.  It's a bit expensive, but so comfortable in winter and they have a great cocktail program.  We ordered drinks and split some handmade pasta.  It was perfect. When we got to

Aeble

, we learned it was friend chicken night :) so of course we had to try it. My mom is from South Carolina, so I know my friend chicken, and let me say that this was amazing.  We walked back to the hotel after dinner and collapsed into bed, tired and happy.