I really feel like I should get some type of drum roll with this post. After what seems like forever I present to you the most anticipated post of 2018, just kidding (that one was for me). In all realness I'm really excited to finally share with you some of my absolute favorite restuarants in Bali.
Last November  counted as my 4th time visting. When it comes to food, I like to hit up the some of the same spots adding new ones each time. Henry and I did a ton of research on where to eat.  We'd both separately make our own list and then compared notes and places. Our love for food is definitely something that holds very strong in our relationship.
 UBUD
Night Rooster : Locavore's sister restaurant located right in front on the 2nd floor, is great for cocktails. They use regional ingredients in such an inventive way and love seeing things on fire so don't be alarmed if the bartender whips out the mini blow torch.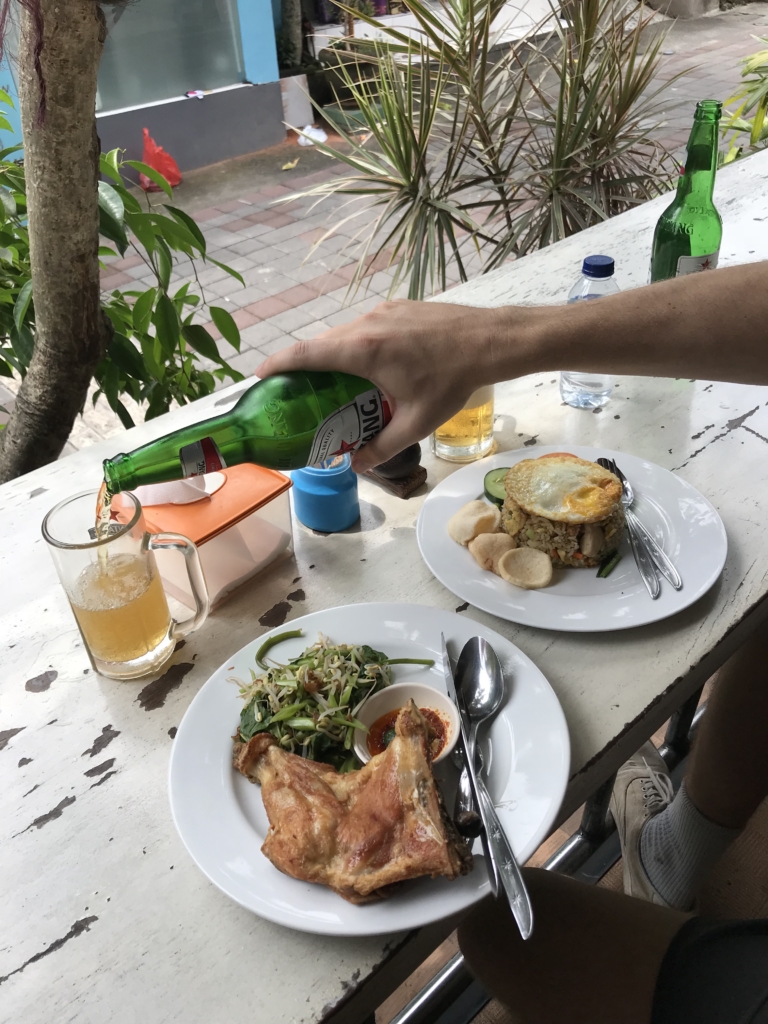 Warung local : This place is such a gem and one of the little Warungs you really need to try! Arguably one of the best meals I had in Ubud. The food quality is insane and for only a few dollars.
Como Uma Ubud : Although located in the hotel we stayed in. The food at Como Uma Ubud is really tasty and healthy if you don't count my order of beef rendang.
Locavore: Super simple graceful ambiance. We booked the tasting menu a few months in advance. This restaurant is a must and so is the reservation, locavore does not welcome walk in's. It was voted  best restaurant in Indonesia in 2017 so if you're ever in Ubud you really should try it out!
CANGGU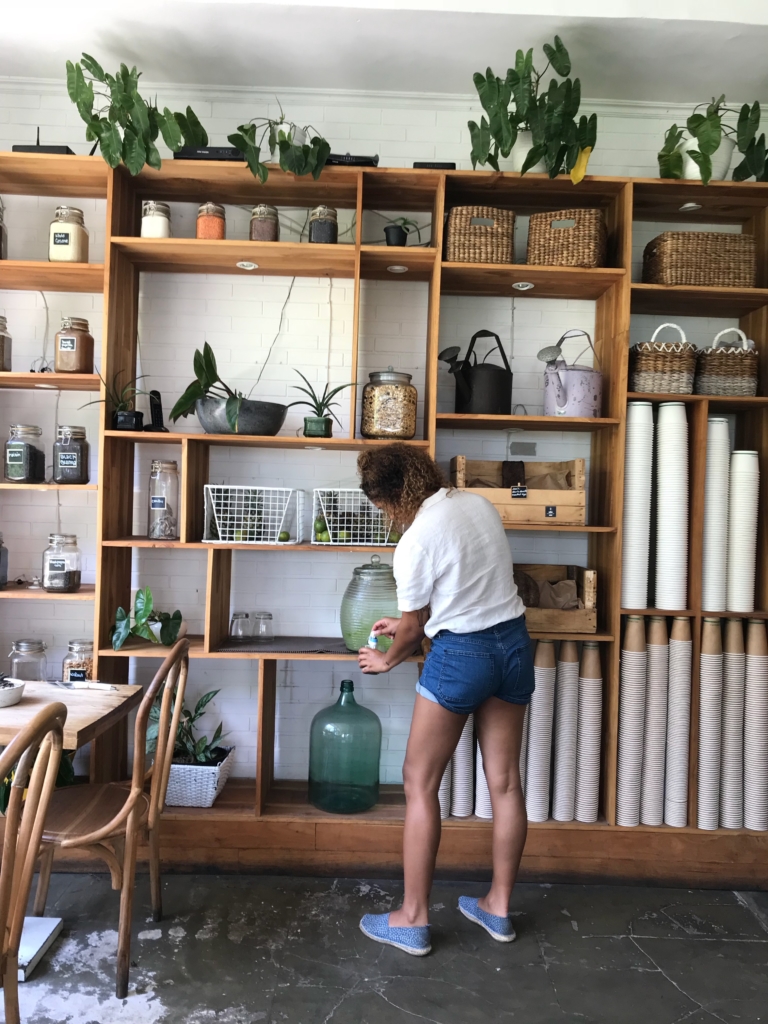 Two Trees Eatery : We came here a few times this places happens to be my friends restaurant so call me bias but Two trees's is mouth watering. There is a mix of both heathy and naughty...(ya know fried stuff)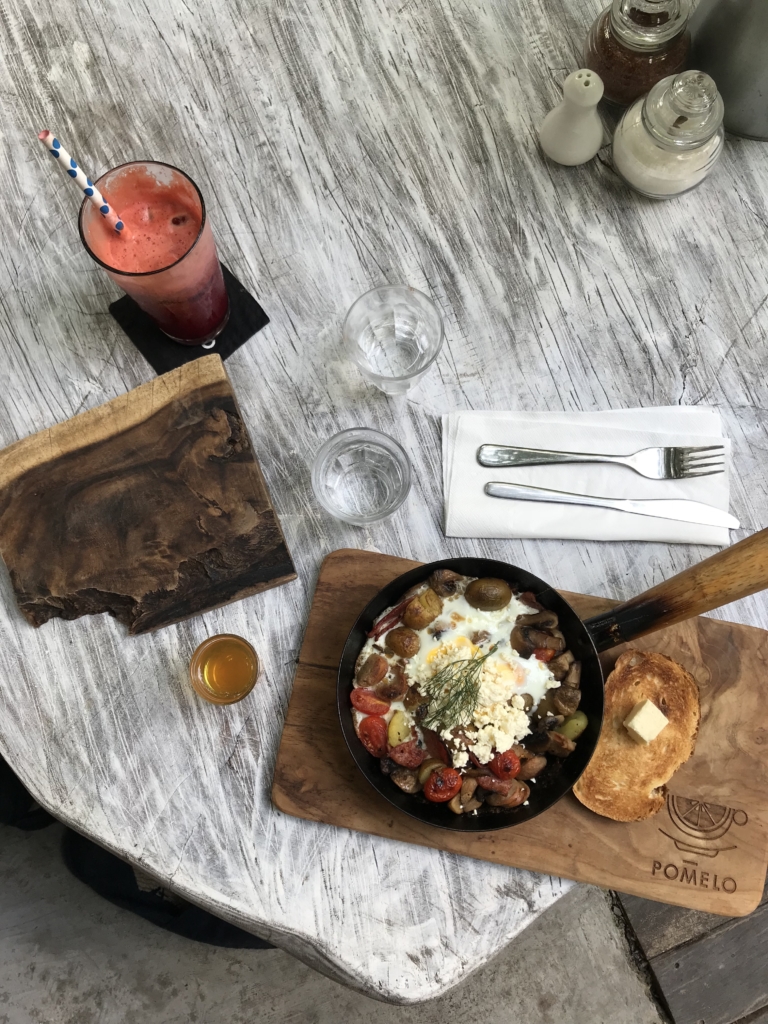 Pomelo Cafe: Great place to chill and enjoy breakfast. This cafe gave me the feeling that I'm dining in someones very eclectic back yard. There is also a pool if you feel the need to go for a dip after your açaí bowl.
Nalu Bowls : Some of best bowls in town. Super healthy relaxing spot.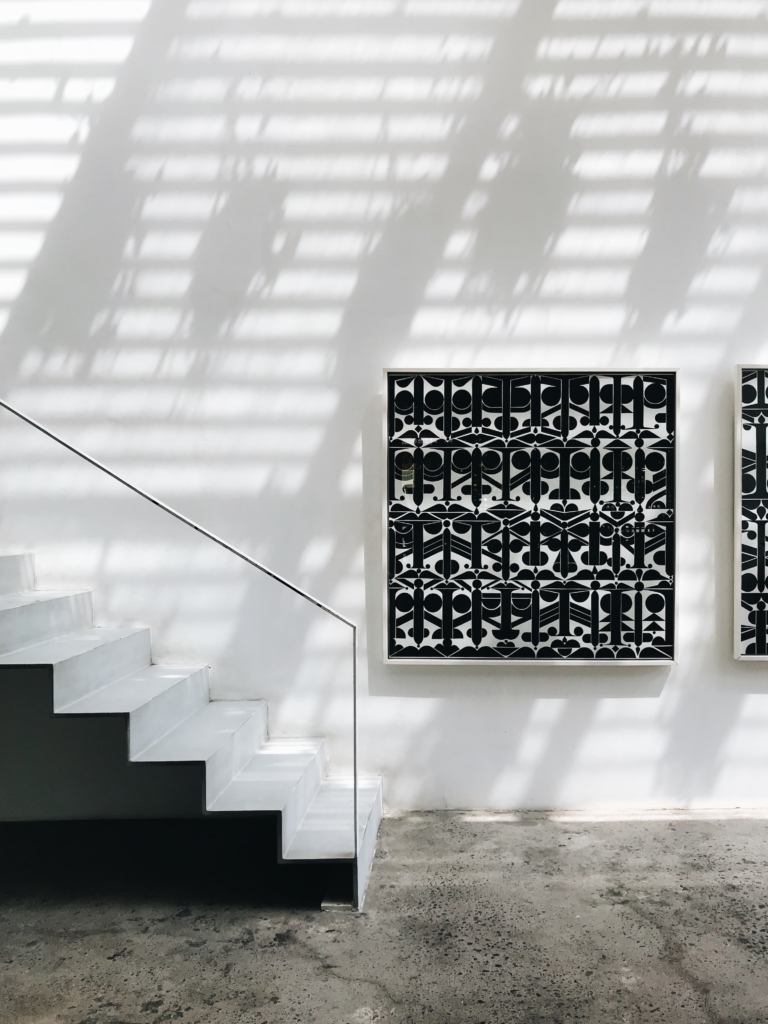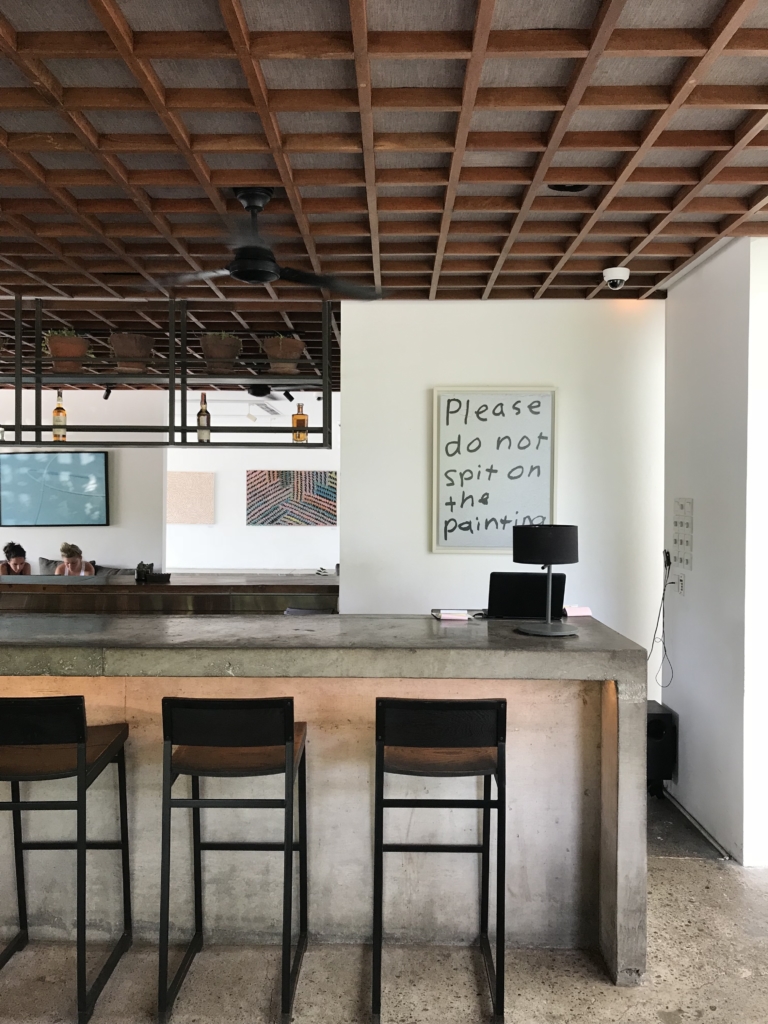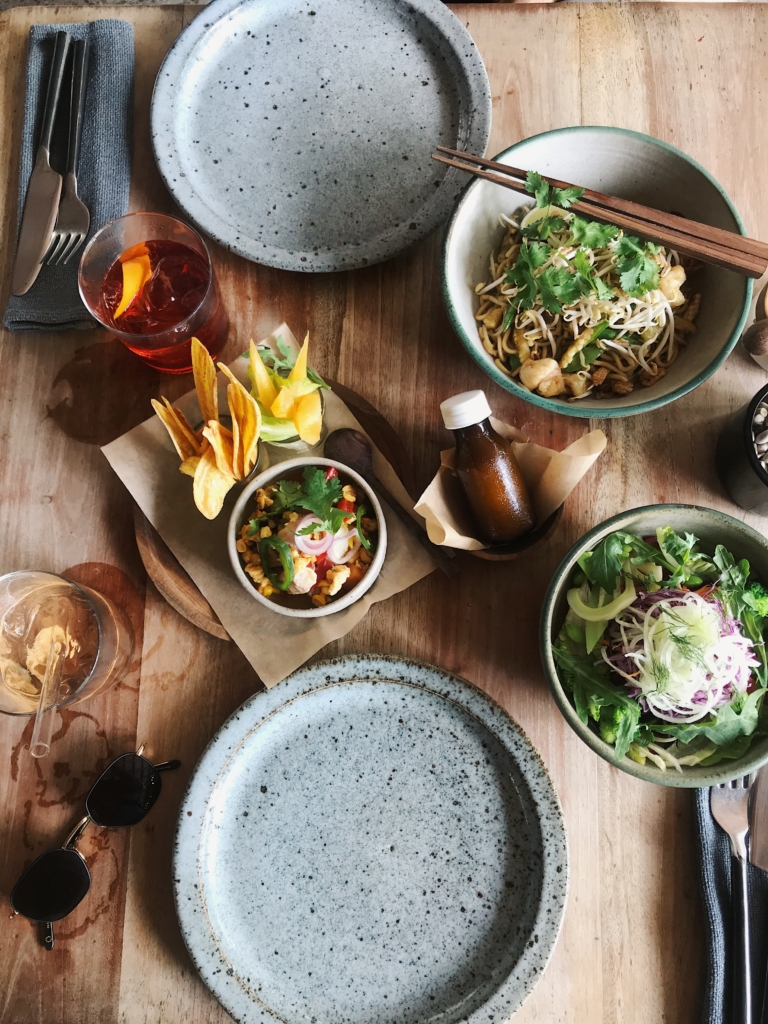 The Slow : This was me and Henry's go to spot for an easy lunch or quick drink (our airbnb was only a few blocks away). The Slow is incredibly "cool" with a sorta Scandinavian decor / downtown LA. The food is fresh and insanely delicious. I sorta hated how much I loved it because I felt I should be eating someplace more "local" but it's defiantly a must eat.
*Great for Lunch*
Fish Bone Local: I absolutely loved this place. I thought it to be one of the best places we ate at for dinner  We ended up going twice because I couldn't get enough. *Great for dinner or Lunch*
Deus Cafe: Surf shop / restaurant / Moto shop. Henry and I came here for happy hour a few times it's super cute and has a great shop to browse thru while you wait for your drinks & bites.
The Lawn : After a few nights in Canguu, we met some friends of ours at the Lawn for drinks. Located right in front of the beach it's a great place to catch the sunset and grab drinks before dinner. *Sunset spot/drinks*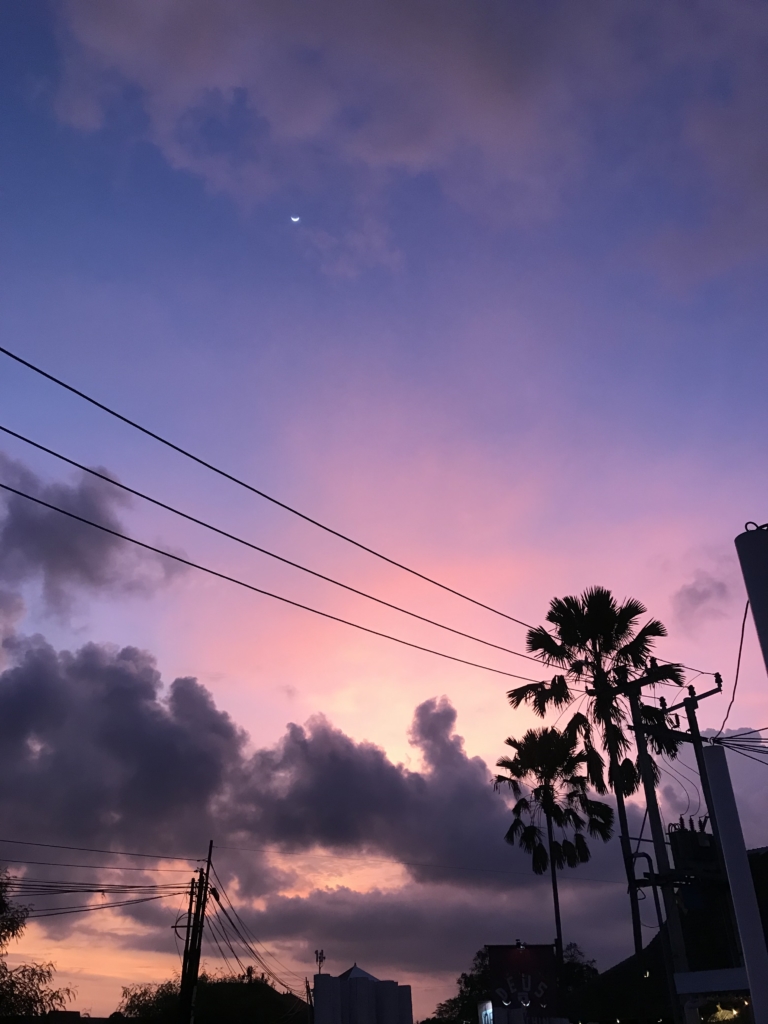 Luigi's Hot Pizza : The one thing I remembered the most from this place was the incredibly sunset! We weren't even close to the beach and the entire sky was this gorgeous shade of purple. The pizza was good too, haha!
*Great late night spot! On a Wednesday or  Thursday
Cafe Organic : Amazing vegan options, it's one of those SUPER healthy spots. I only went once to pick up breakfast, but the food was great.
Old Mans : Not typically the place you'd want to go purely just for dinner as it's mostly a late night party spot but if you need a snack they have some great options and little food trucks along the side when it gets really crowded at the bar.
*Great late night spot*
Dandelion: Super tasty Indonesian cuisine & very friendly staff. It's a bit on the touristy side, but great none the less.
ULUWATU: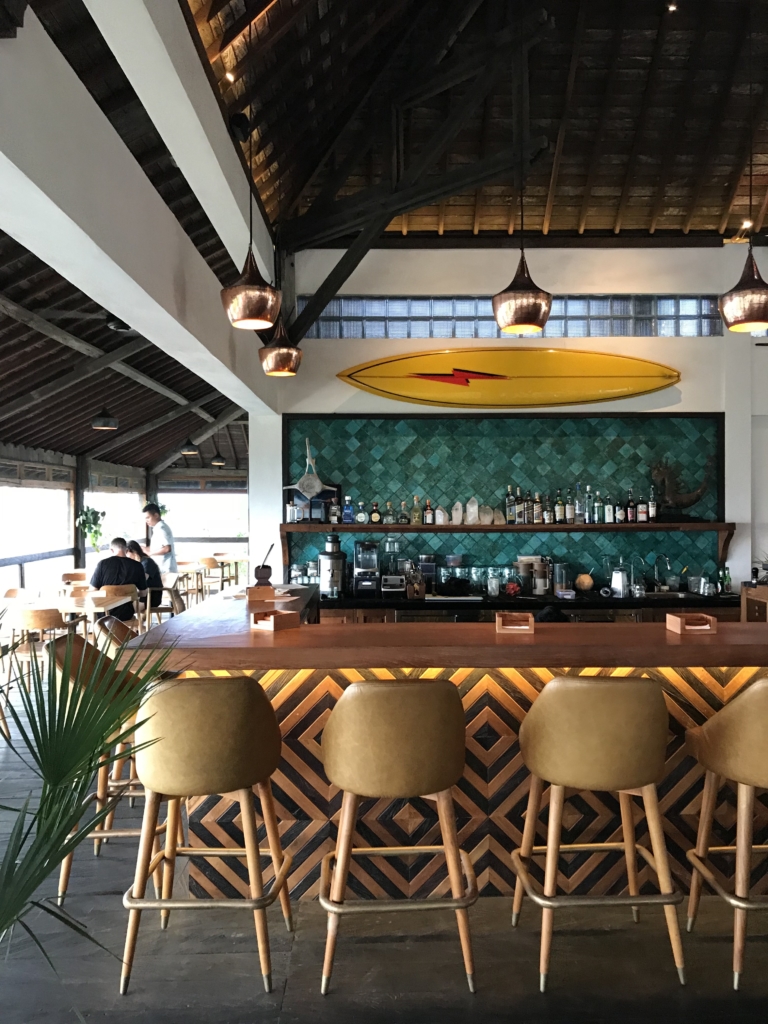 Mana Uluwatu: Henry and I ended up ordering almost everything off the menu. It's a mix of western / Indo bar tapas food which was  tasty but honestly Mana is  worth going to for the atmosphere and decor alone.
*Great dinner sunset spot*
Single Fin : If you're going to come here come here EARLY so you can grab a good seat. The sunset views are breathtaking! The food is normal bar food, nothing crazy, but it's great late night spot and good vibes.
*Great dinner sunset spot*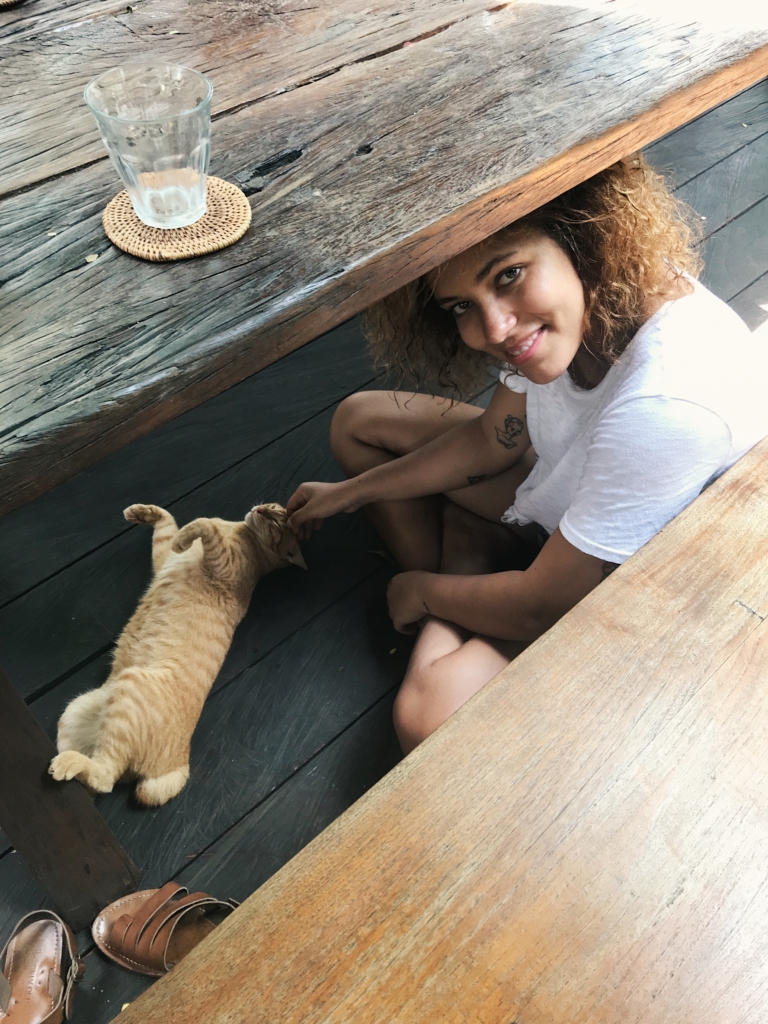 The Drifter : We met my friend Corey here for lunch. Cutest lil lunch spot / surf shop.
I hope this guide serves you well and helps  planning your trip to Bali a litter easier. If you have any other recommendations or additions to this guide please leave a comment below.