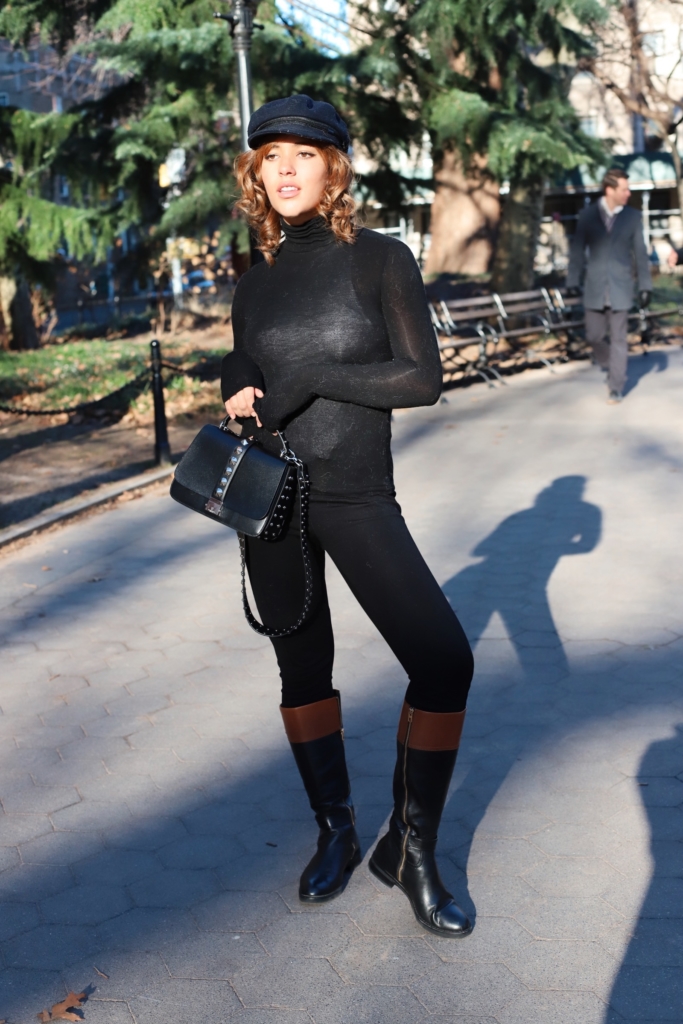 Photography: Kelsey Stewart
As winter inches closer and the temperature begins to drop I find myself becoming more and more lazy when it comes to dressing myself. It's too cold to wear anything else but a turtle these days or a bulky sweater.
After an enormous amount of DM's on dressing cute for the winter I decided I'd share one of my personal winter (life) hacks. The good ol Turtle neck legging trick. If you check my instagram closley I'm almost always in leggings, nope those aren't tights people! They are leggings! And I own about 5 pairs of them.

How to:

I like to start with a simple base consisting of a turtle neck and black leggings. *See photo above* If you want to get really warm you can swipe them out for Heat Tech, Uniqlo makes incredible ones that will keep you warm all day long.
Your base should feel like a 2nd skin, after that you just add on whatever you would normally wear. I find spring time dresses or anything with texture or chunky knits look chic.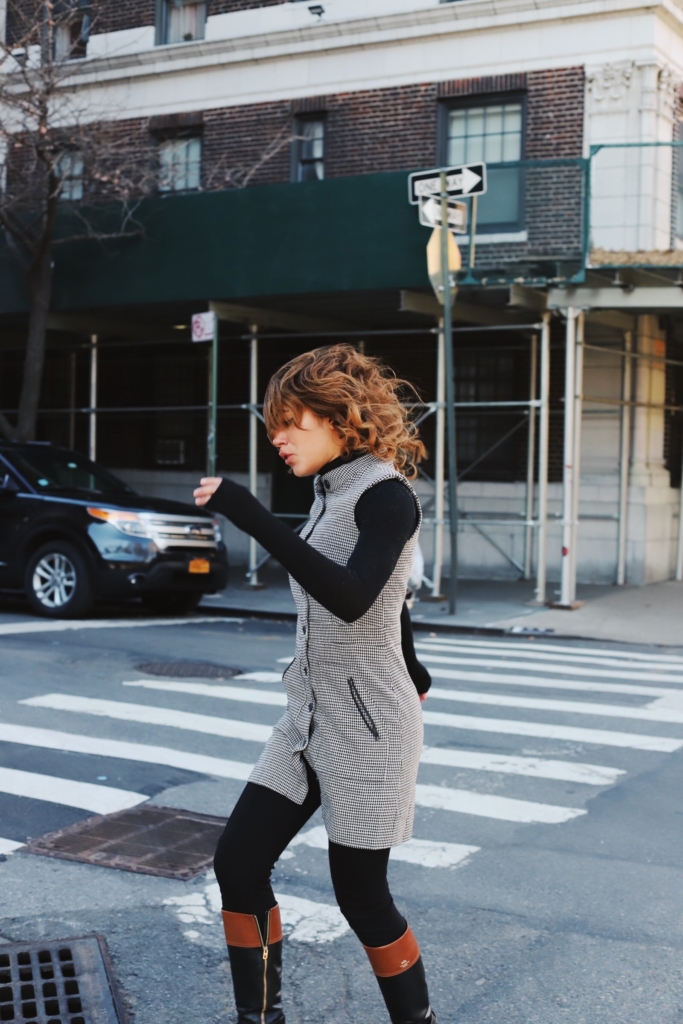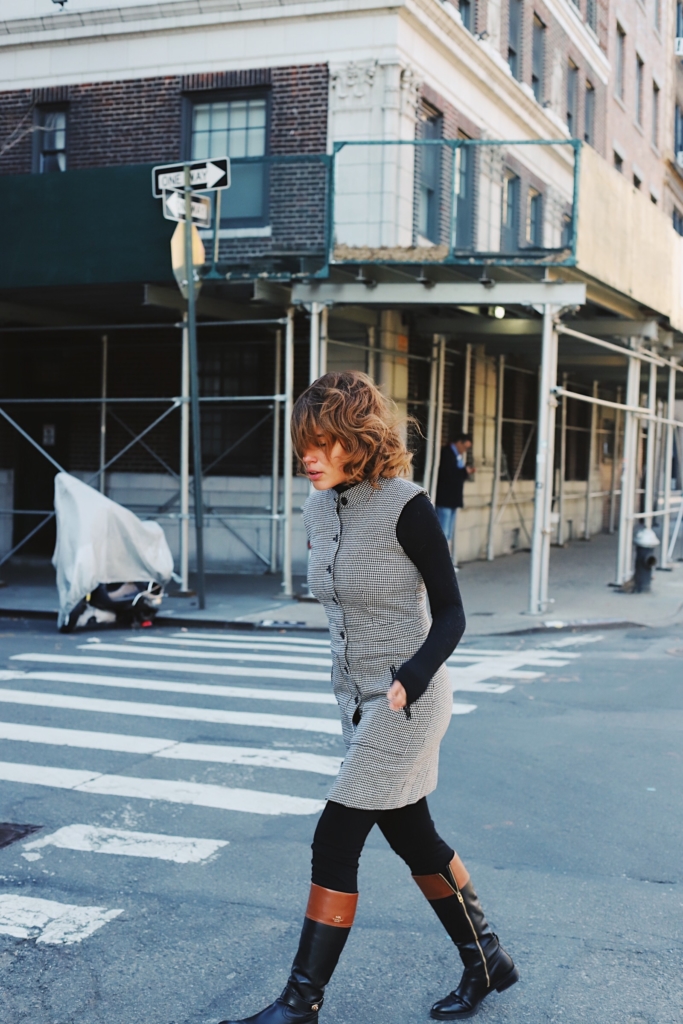 Dress:

Veronica Beard

This is one of my favorite looks from the mix. I worked with my  Trunk Club stylist in finding a mix of equestrian styles that compliment a city vibe.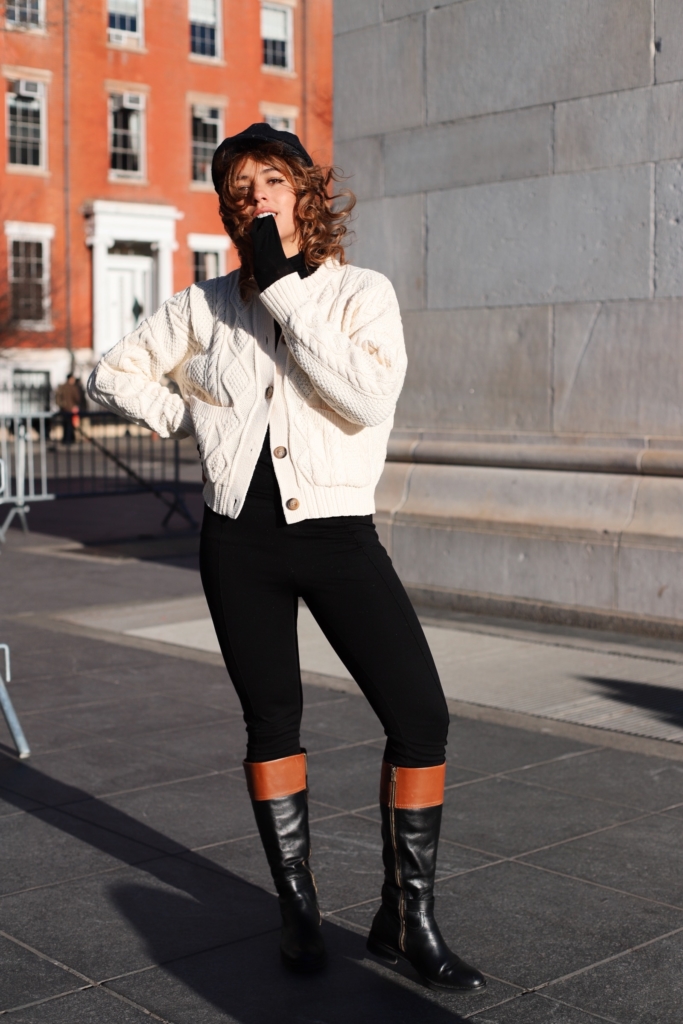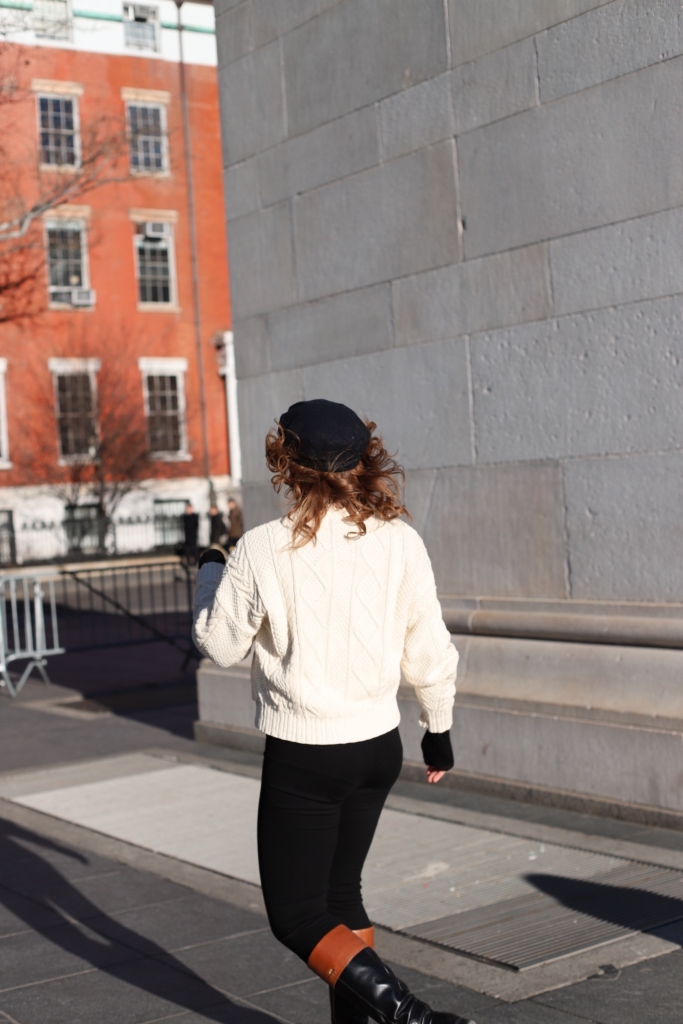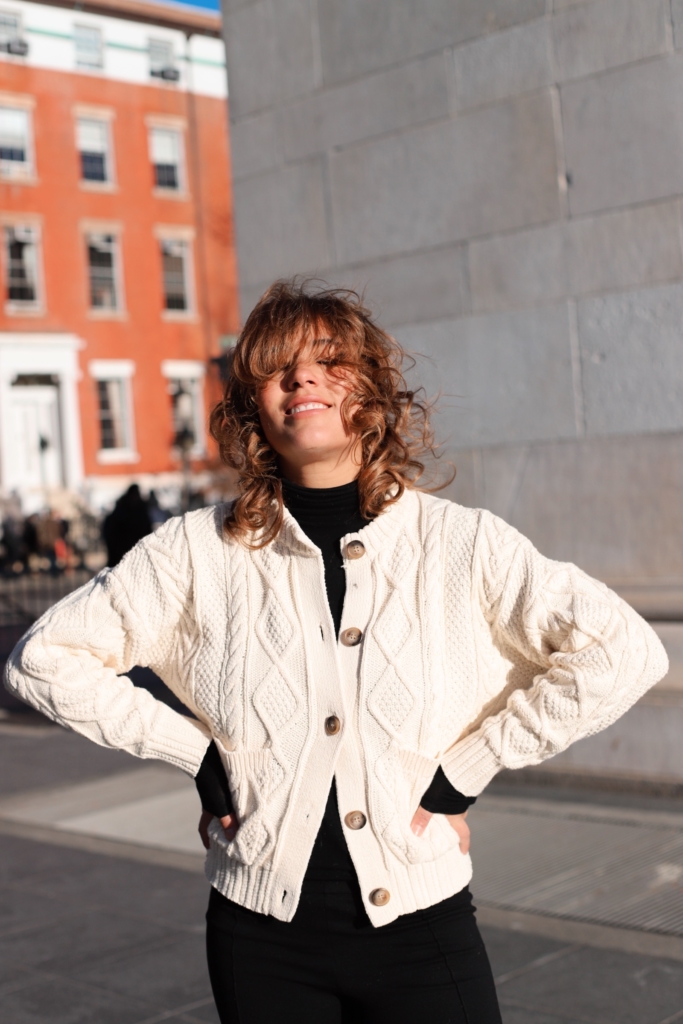 This is the perfect type of cardigan it's chunky and has some weight to it.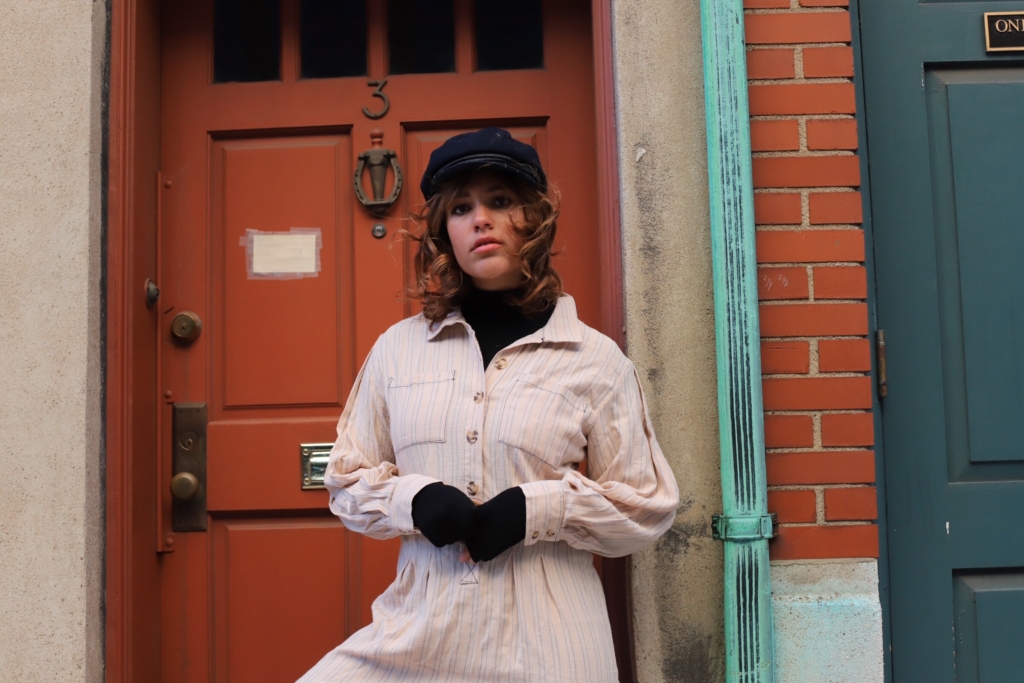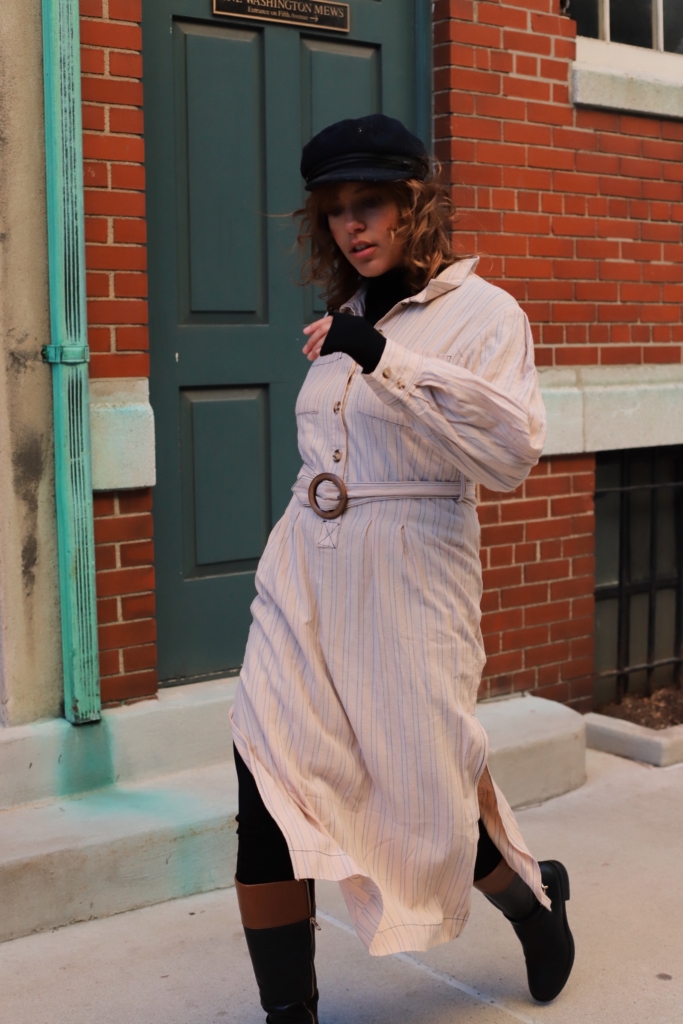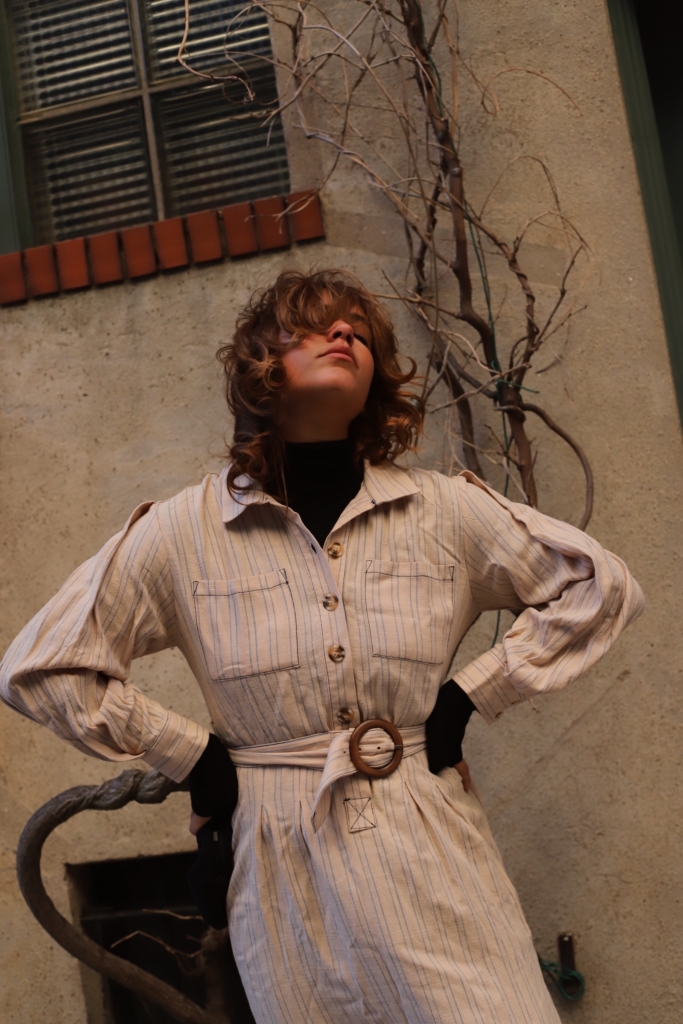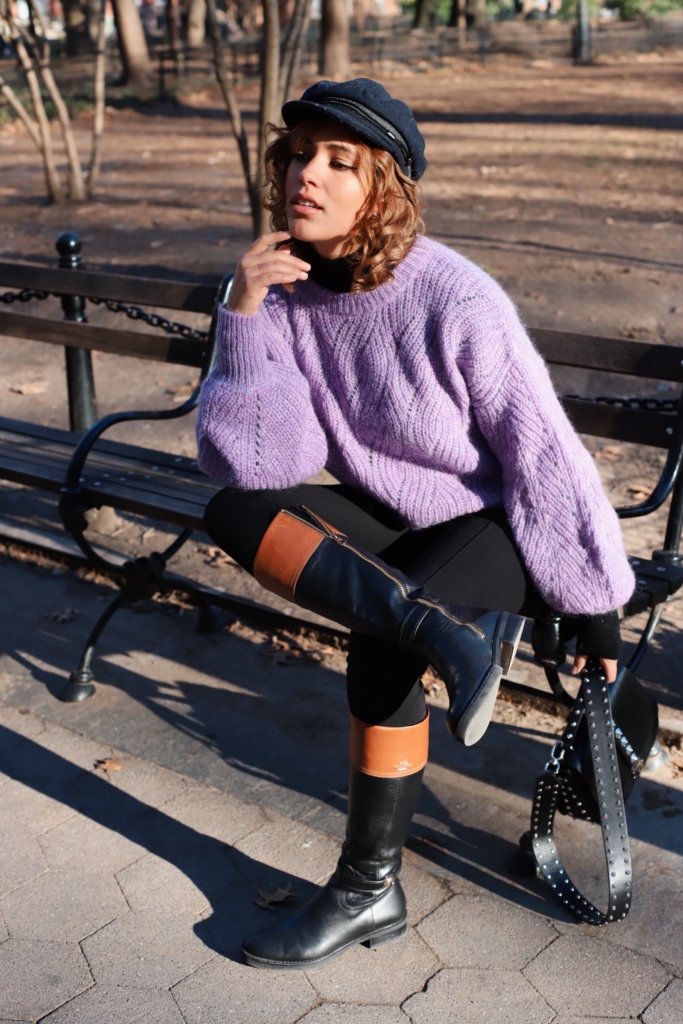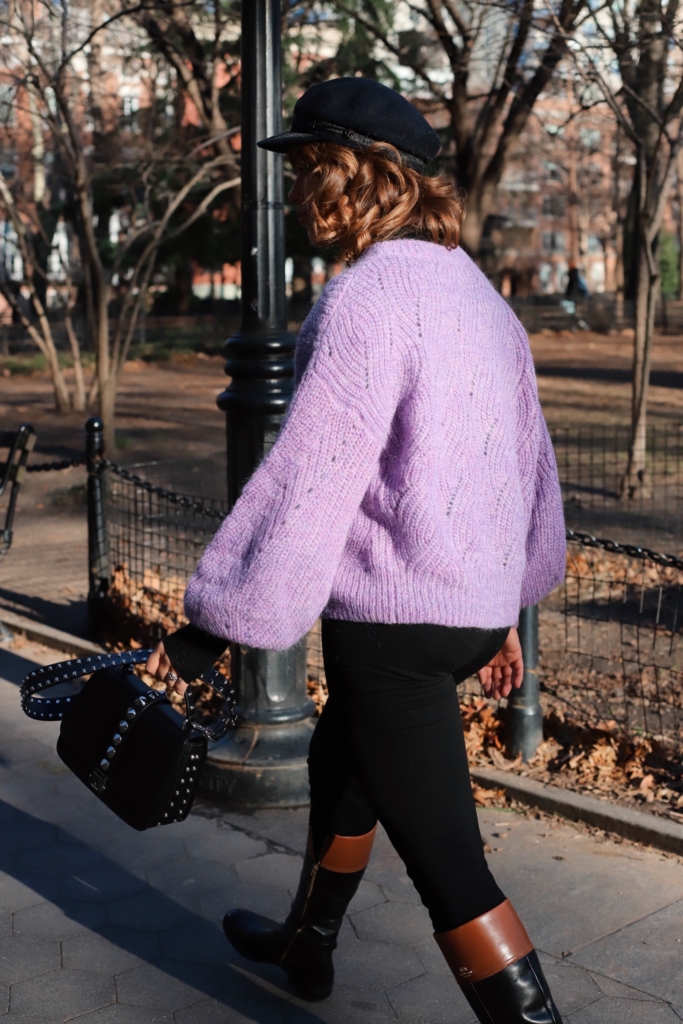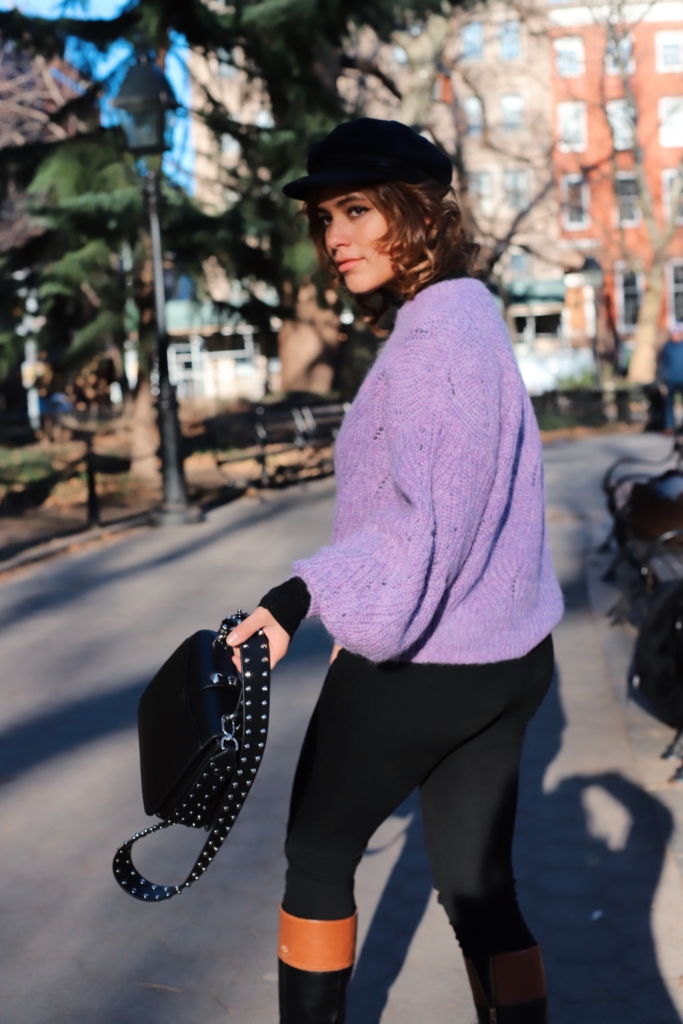 This purple Whistles sweater is SO pretty and also comes in PINK! I told my self this winter I wear wear more pops of color. Especially with an all black base layer you need it.
Hope you enjoyed this dressing guide. Would love to hear what type of guide you'd like to see next on Trop Rouge and hear which look is your favorite !
Xoxo