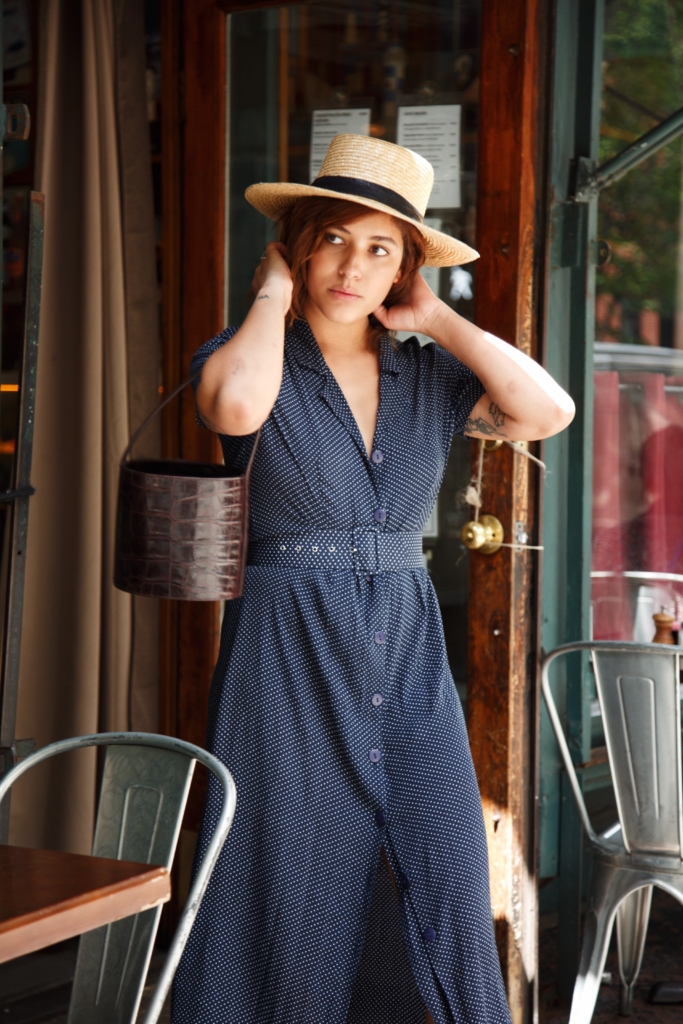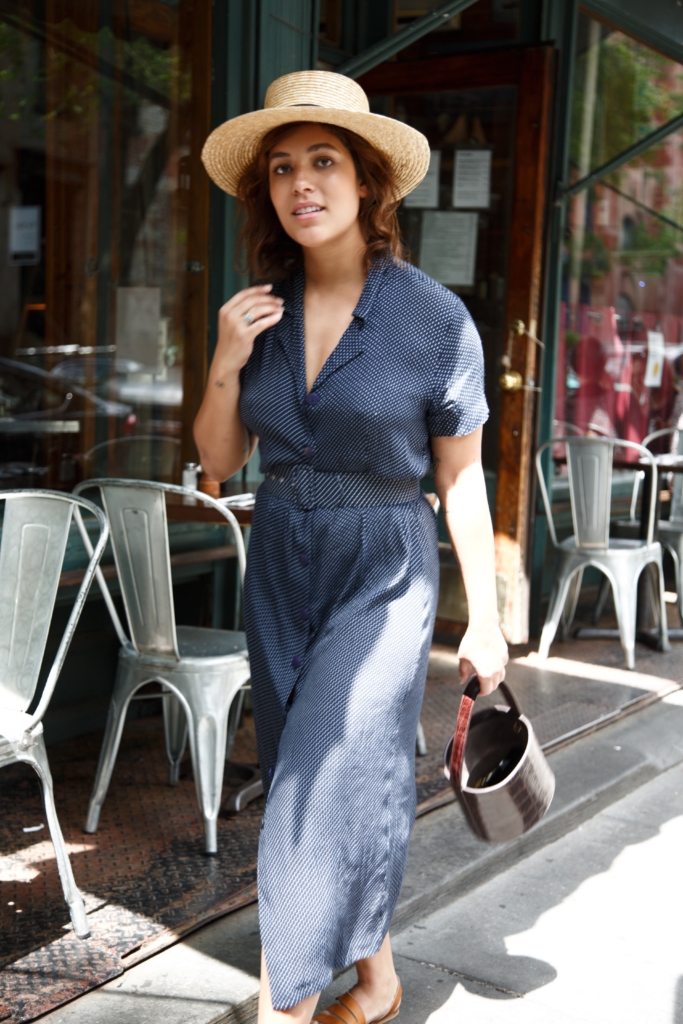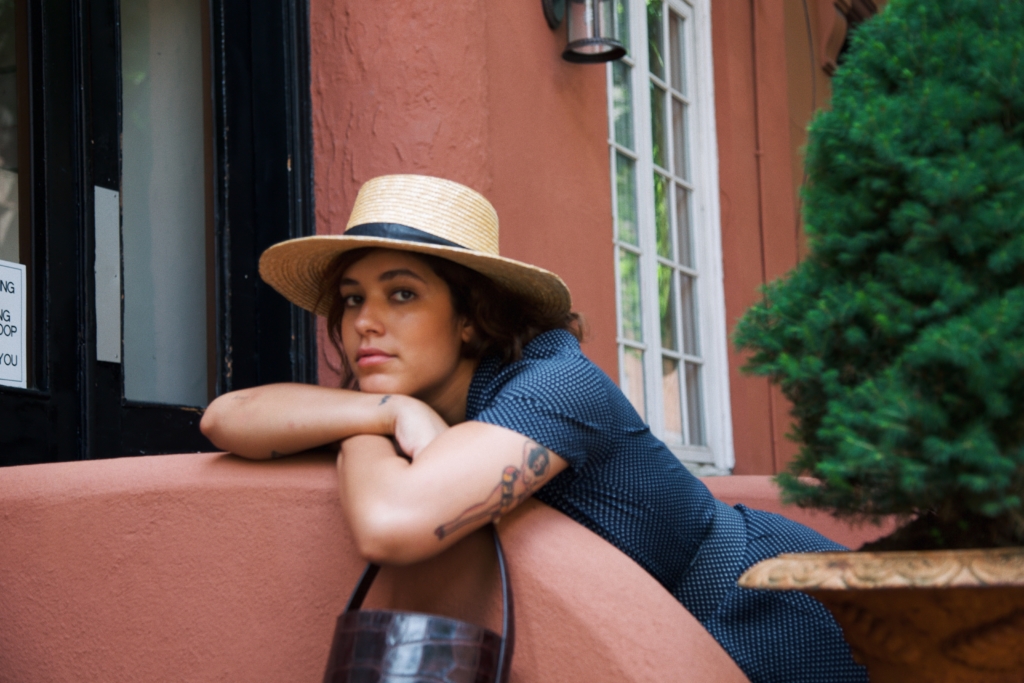 Dress: Vintage (similar) Hat: Primary New York Bag: Staud Shoes: K. Jacques
It's so easy for me to just go thru these phases where I don't want to write anymore...where I don't feel like talking. And I retreat into my shell and sit around and get into a mood. I'm trying not to do that anymore it's not healthy, but it's easier to say than do. I'm sensitive..and I pick up on peoples bullshit to the point It's hard for me to pretend anymore to care as much as I use to. (nothing to do with friends, but more social settings...sometimes it's hard to always be ON ) I'm not this picture perfect person that is happy day in and day out. It's something I think we as bloggers..as influencers portray, this "
I'm so happy and the sun only shines on me
" Or (my personal favorite) "
i'm so busy...so many meetings so much to do..WORK WORK WORK"
Let's be real it's a press preview and you aren't working half as much as you're portraying you are on social. BUT that doesn't mean our job isn't hard work...because it is. Am I contradicting myself? I also believe it's our job to make people not feel like shit. I don't want you to go onto my page, watch my stories and hate me..I don't want you to leave my page feeling worse about your day because you didn't go out and DO SOMETHING. So  I
try
to keep it as real possible, I guess I want to be relatable. I would love to see more people do the same and maybe edit out the bits of their life that honestly no one really cares about...not everything needs to be documented....especially if its just showing off. I'm turning 30 in a couple days and looking back on how far I've come not necessarily  in Blogging...but as a person, my morals and how much my priorities have changed. Who I am. I still have so much more to discover about myself, this is only the beginning.