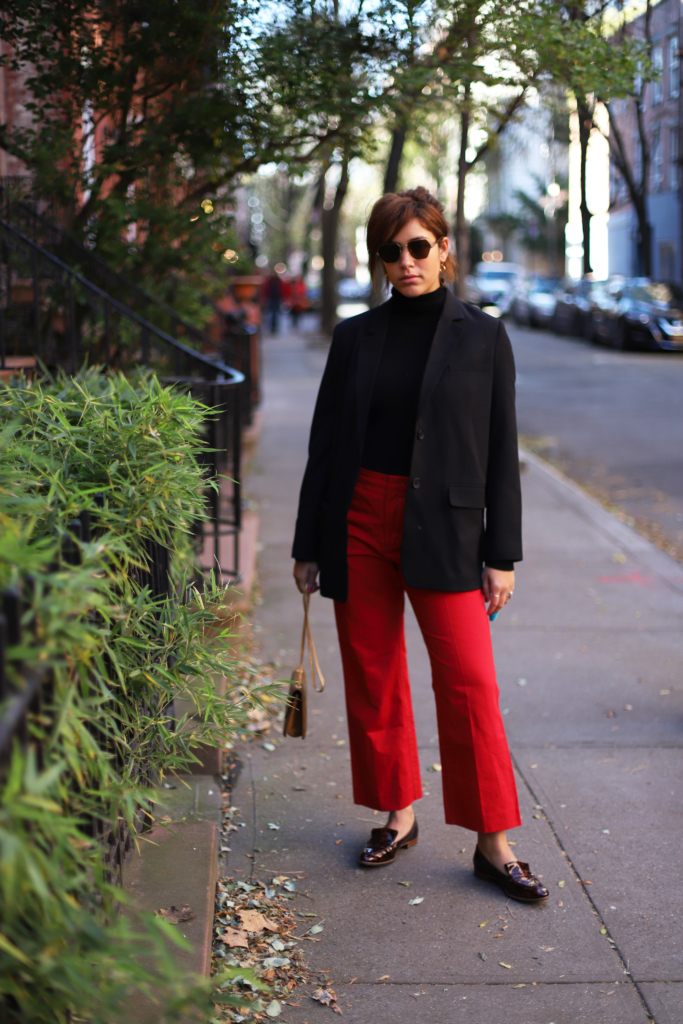 I really loved the last post I did, you know the one where you guys did all the work for me? Although you know answering questions is not an easy task, you actually have to think. I decided to do it again, since it's gotten such a great response and I added another spotify playlist, that I made for both me and you. It's a non mushy playlist called "thinking of you" a mix of classic love style songs and songs that just make you feel those butterfly feelings...songs that make you smile, not cry. We don't cry here guys.
What did you have for breakfast this morning?: I drink Earl Grey tea Every morning
Favorite neighborhood in NYC (any borough) to explore??: Ya know what. I've always loved the West Village which is why I moved here haha. I love how romantic the streets are and how it always feels like Christmas. But what I love about NY, is that it doesn't matter how many times you've walked down that certain familiar block, something is always going to surprise you..always something new.

Paris or New York if you had to pick one?: Oh this is hard I can't believe you'd ask me this...Ummm I'm going to say New York. I never thought I'd ever say this, but I think right now New York. But not forever...no definitely not forever, but for now...sure yeah.
Would you choose  a great personality over looks? : If you can make me laugh, treat me with respect and have ambition then I'm yours. Ambition is the hottest thing. I want someone who isn't afraid to reinvent themselves. That's a HUGE turn on for me.
Who was you high school celebrity crush? I had the biggest crush on the drummer Travis Barker from 182 !
Best stress relief? Having a really good friend to Vent to for a solid 10mins. And working out!! Oh god Working out for me has been so beneficial for my mental state. I find it super hard to concentrate. And even though I've never been tested for ADHD it's something I'm personally aware of and working out helps with whatever is going on in my brain.

Favorite guilty pleasure to postmates?: Okay so there is a mexican place around the corner from my apartment called Macondo West that I will get delivered. I order the Tuna tacos and they are SO GOOD.  I feel so silly when I do so, because it's literally two blocks away and I could totally walk, but once I'm home...I'm home.
Do you find the yeezy boosts ugly? Oh my god guys, they are so ugly and I have no idea what the huge hype is on these overpriced shoes!! For real though, if New Balance made them would ya'll be as nuts about them? Probably now. I'd rather spend my money on food tbh...