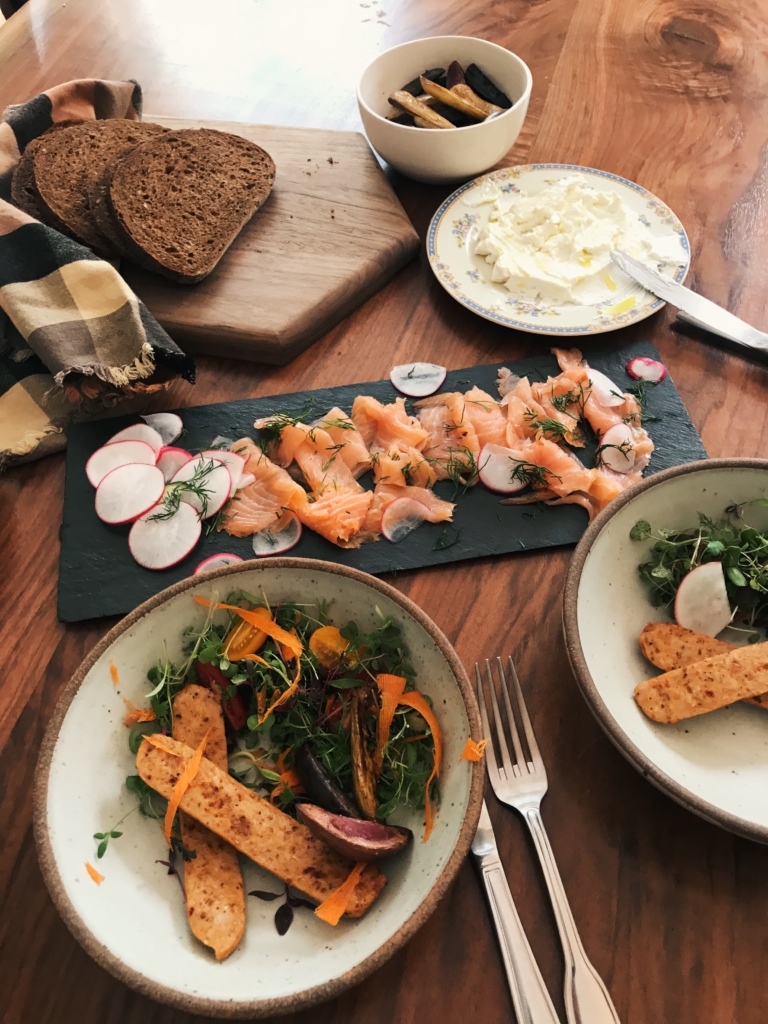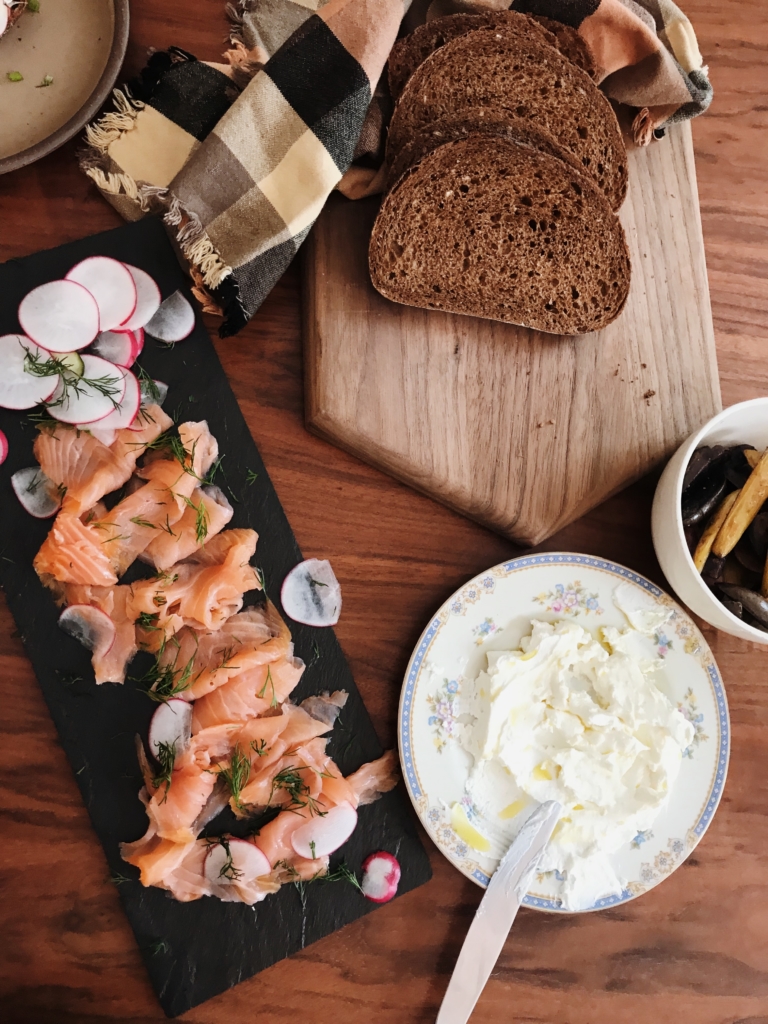 My favorite thing about waking up on a Sunday is cooking. I usually have a pretty good idea of what I'm going to make for Henry and I the day before. Although don't get me wrong I've had the occasional half asleep walk to the nearest store grabbing at literally anything.
After yesterdays Sunday spread I received a pretty fair amount of DM's asking me for a full rundown on what I cooked. Well guys, ask and you SHALL receive.
Raw salmon
Rainbow Cherry Tomatoes mix (or reg cherry tomatoes)
Mirco greens (I used the tex mex blend)
Fingerling potatoes
Pumpernickel bread
radishes
one carrot
Dill
Spicy chicken sausage (or whichever type of sausage of your choice) Labneh (

recipe here

)
Prep time (25mins)
Preheat oven to 400F.
Heat a large oven proof skillet on a stove top over medium heat. Coat the sliced fingerling potatoes in a separate bowl with olive oil, salt and pepper then transfer to skillet (or reg pan) and continue to sauté for 7 to 10 mins.
Sprinkle some sea salt over the potatoes and transfer the pan to the oven. You can also just transfer the potatoes to a sheet pan and roast for an additional 10 mins.
Set out the pumpernickel  and chop up some dill and the radishes using a

Mandoline

or thin knife if you have a steady hand.
Take a bowl and add in the greens and carrot using a

Julienne

peeler
With this type of meal it's truly all about presentation so have fun with the table setting, bring out that cute cutting board you'd been meaning to use and fun napkins And add on according to you hunger amount or tastebud preference.
Below I added some links below of everything you see/ will need to use to peel or use for presentation.